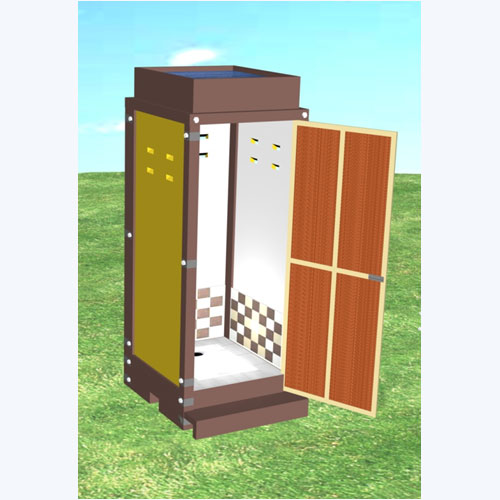 Approach
The "Selan ECO Fast Toilet" is a 'Ready to Install' toilet built from conventional materials.
It uses an innovative modular approach, which leads to the toilet being installed in less than two hours.
To achieve this, the parts are manufactured beforehand, requiring only assembly at the site of installation. It doesn't require any skilled labour.
The basic unit consists of wall partitions, door, overhead tank, water supply, commode assembly and drainage system.
The wall partitions & four pillars are made using precast & prestressed concrete technology, making it very strong - it lasts for more than 25 years.
Cost wise it is very effective, costing half when compared to brick & cement toilets - while lasting 10 times compared to PVC toilets. Hence, it offers the best of both worlds - speed & durability at a lower cost!
Benefits
The toilet is economical, durable and eco-friendly.
It consists of a "groove lock" technique, offering complete privacy from 360 degrees.
It is easy to mass produce, install and use.
It can be installed in both urban and rural areas.
It is easy to transport.
It can last for more than 25 years.
It can be installed in just 2 hours and without any skilled labour.
It is half the price of the existing products.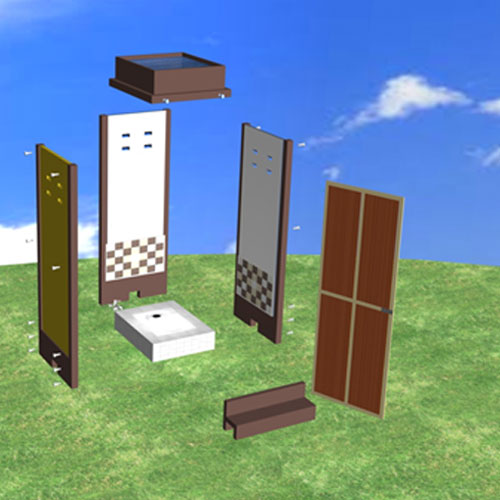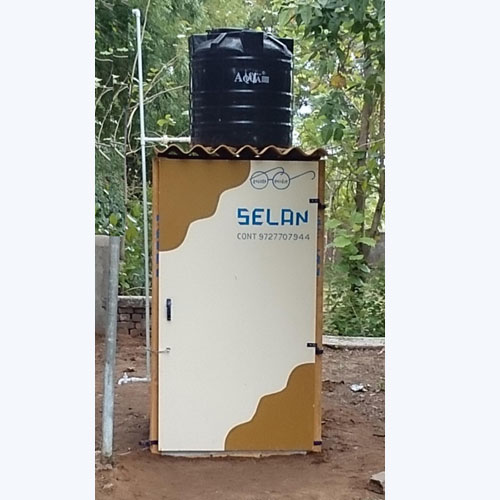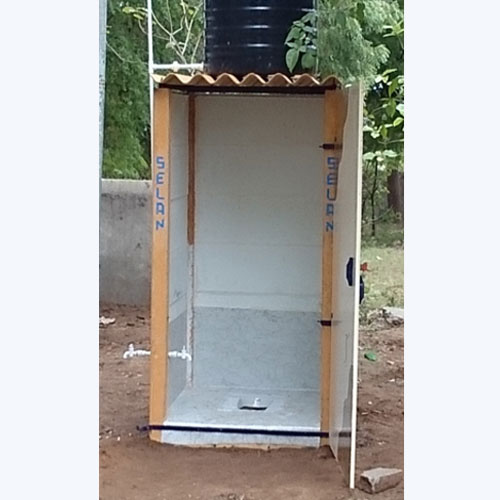 Results
More than 30000 Selan Toilets have been installed all over Gujarat.
Selan Toilets have brought proper sanitation to more than 60 villages.
up