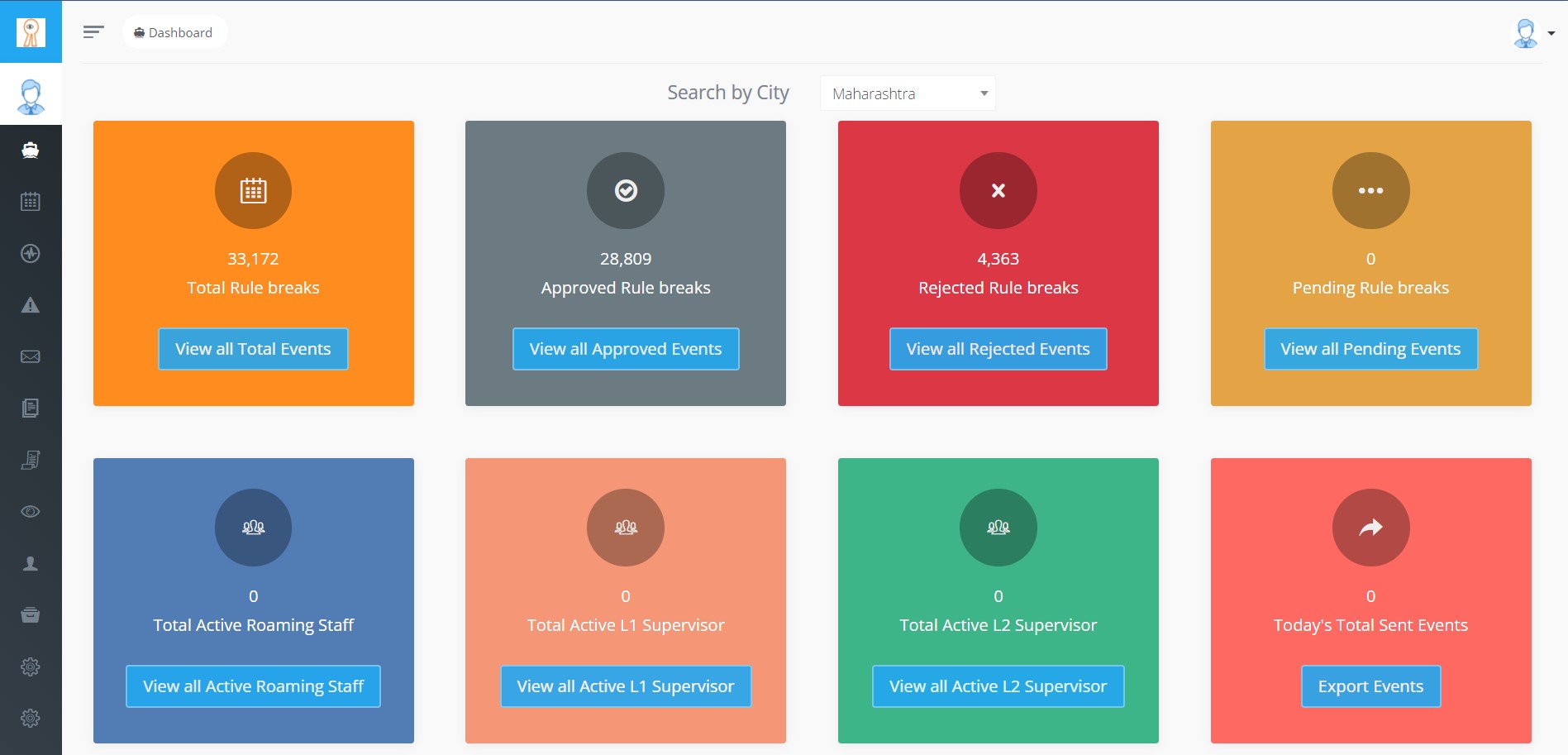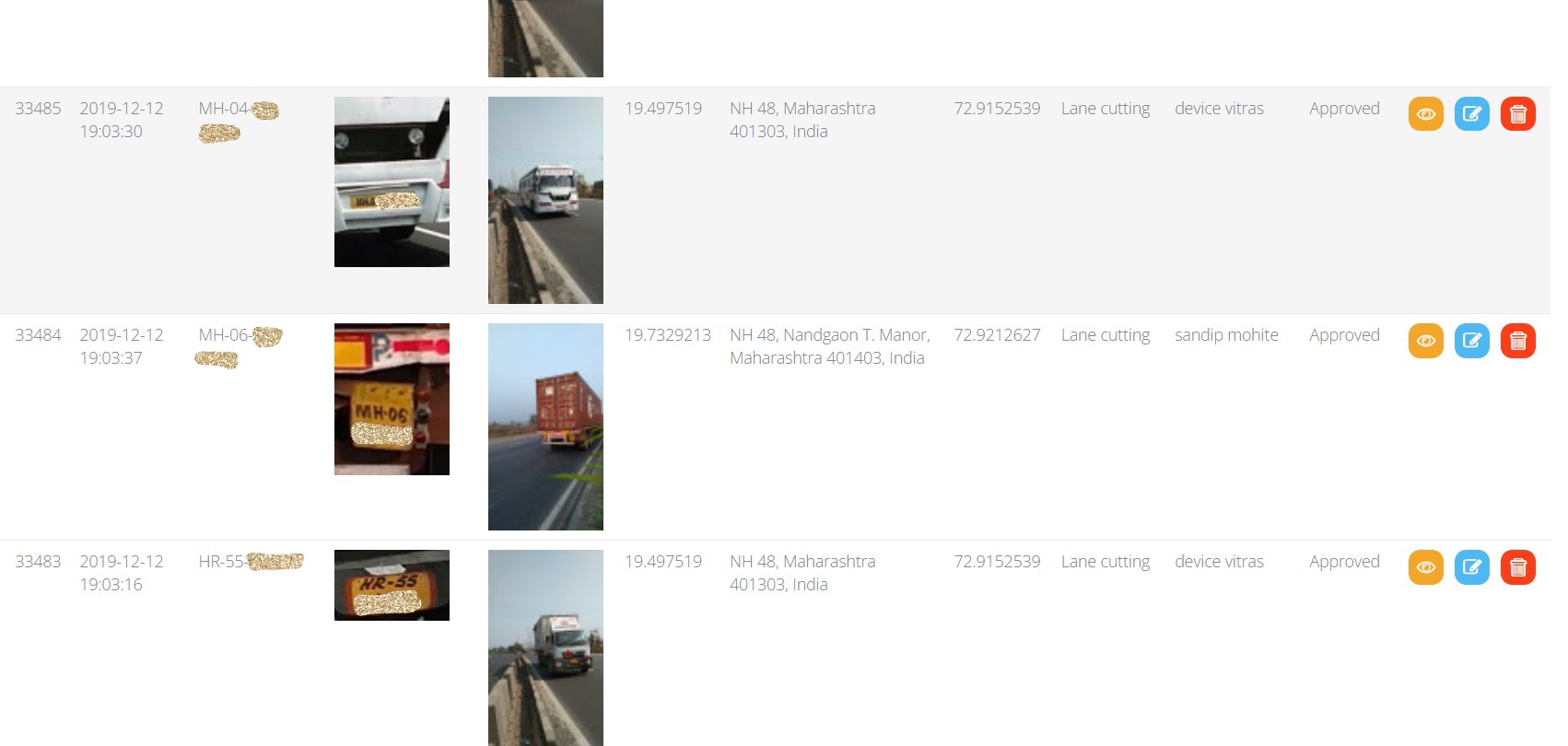 Approach
DyTS - 'Dynamic Traffic Solution' and ViTraS - 'VIbrant Traffic Surveillance System' is a Traffic Surveillance System designed to capture Traffic Violations dynamically.
The DyTS App (without any hardware) or ViTraS system (hardware solution) installed in public and private vehicles that are roaming on the roads automatically record video of real time traffic.
From such recordings, all violations are identified. For each violation, 12 second video proof, number plate, geographic location, type of violation, and timestamp is captured & uploaded for reverification.
The system is capable of all features such as generating Challan, online fine payment, repeat call reminders to the offenders & admin panel for authorities.
All data being generated & processed is encrypted in the entire system & servers for privacy & security.
The system uses advanced AI technology, which is cost effective, scalable and reliable.
Benefits
DyTS and ViTraS can cover all parts of the Roads and Highways that aren't under Camera Surveillance.
This generates employment for about 1500 people per city on the DyTS and ViTraS team that works 24x7.
70% of the employees are women, to support the Women Empowerment motto of the Government.
Police forces employed in traffic management will have their burden eased and those resources and manpower can be diverted to cover other crimes.
The fear of getting caught anywhere in the city, without knowing, curbs irresponsible driving, and leads to reduced accidents, pollution and traffic congestion.
This also helps the mental health of regular citizens by reducing journey time, especially during peak hours.
Challans can be seen and paid online via the app.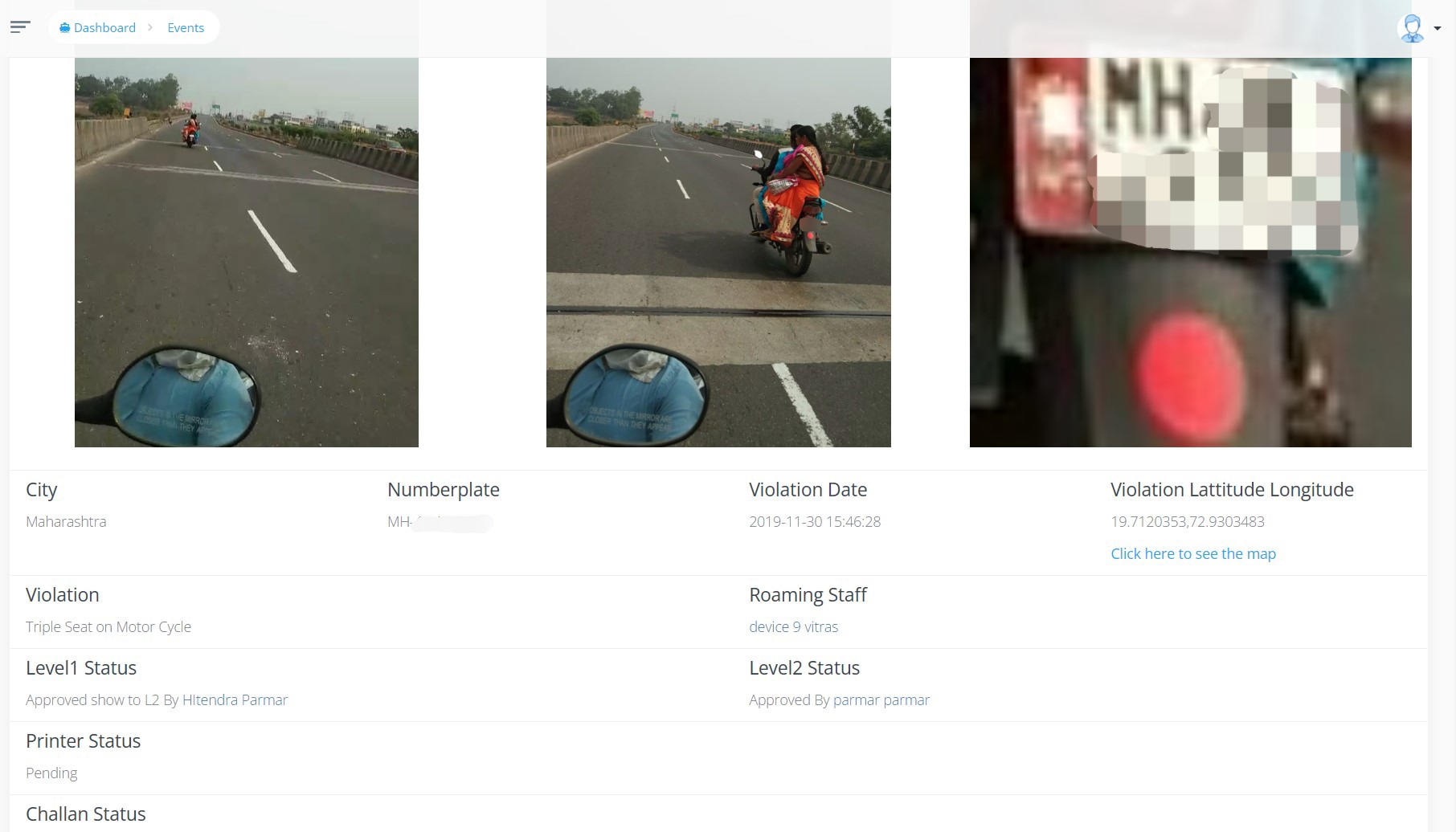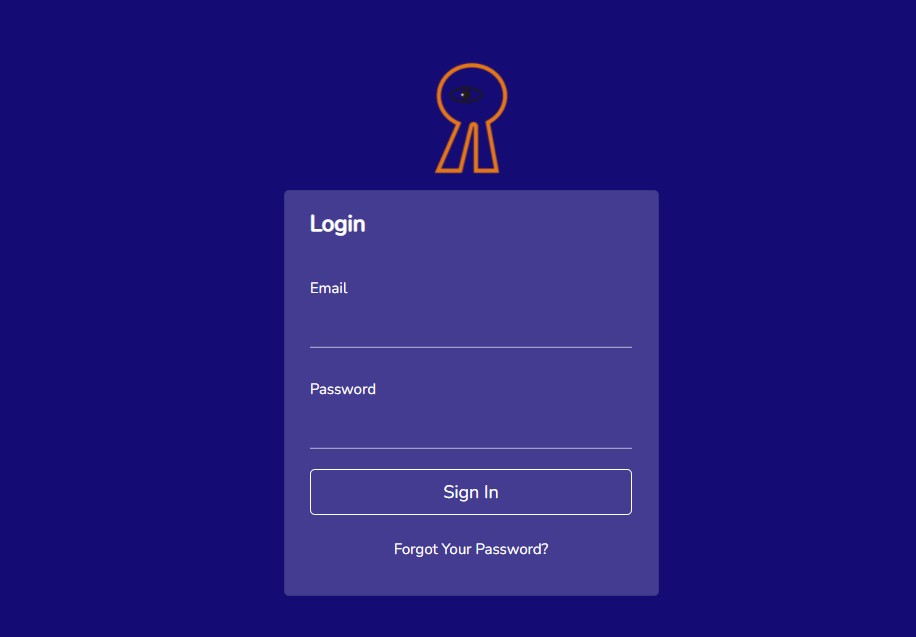 Results
Through three Pilot Projects, the system captured many Traffic Violations, such as 'Riding without Helmet', 'Driving without Seatbelt', 'Lane Cutting', 'Parking in No Parking Area', 'Not wearing a Mask', and all other violations.
53,000+ traffic violations in 39 days demonstrates the need for such a system. It also underlines the maturity and robustness of the DyTS and ViTraS system.
Tremendous success has been achieved in pilot projects across India.

In the first pilot project in 2019, the system captured 26196 Traffic Violations in 18 days on 110 km length of the Gujarat-Maharashtra Highway.
In the second pilot project in 2020, the system captured 8186 Traffic Violations in 7 days on 6 km length of New Sanganer Highway, Rajasthan.
In the third pilot project in 2020, the system captured 18716 Traffic Violations in 14 days in the 10 km city length of Lucknow, Uttar Pradesh.

Number of surveillance vehicles on road: Approximately 250
Total Challan that could have been received (in INR): Approximately 2 Crore
up